Welcoming Philip Orzech
Wednesday, February 23, 2022
We are very pleased to welcome Philip Orzech as a new attorney with our firm.
Philip was born and raised in neighboring West Hartford, and lives there with his Wife. They both have family from Farmington as well. He is an honors graduate of Hall High School, class of '07. As an undergraduate student he attended The University of Connecticut, class of '11. He graduated from Roger Williams University School of Law in 2015, and was sworn in as an attorney and admitted to the bar in Connecticut that same year.
Philip has commissioned twice as an Officer in the United States Army for the Connecticut Army National Guard, and presently is a Judge Advocate with the rank of First Lieutenant, assigned part-time to the 524TH JAGDET, working as Trial Defense Counsel.
Philip's experience includes: contract law, real estate refinances which he has performed in every county in the state, will drafting and estate planning, and military law with trial defense services for soldiers.
Philip hopes to expand his practice areas as a new associate at Scully, Nicksa & Reeve, LLP.
Share
Key Contact
If you have any questions, or would like to know how this might affect your business, phone, or email these key contacts.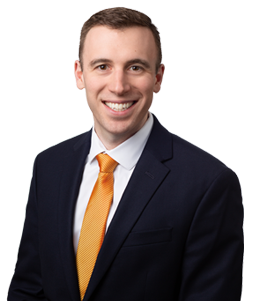 Philip J. Orzech
(860) 673-7141